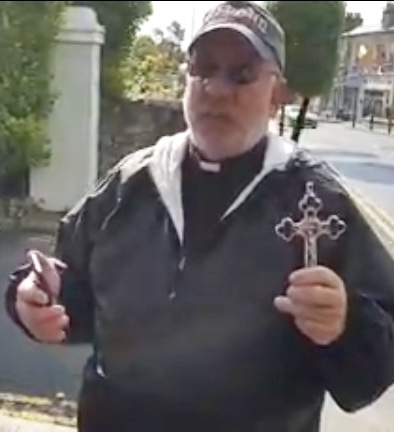 Fr Stephen is launching a new ministry, On The Road For Life, in which he will incorporate different aspects of his traveling ministry, his retirement, and his pro-life activism. Fr Stephen will travel around the country with a camper trailer visiting abortion facilities, pregnancy resource centers, truck stops and rest areas ministering to pro-life activists and anyone that Jesus entrusts to Fr Stephen on any given day. Fr Stephen is also praying and discerning taking trips to Ireland to help ministry to the Irish pro-life movement.

Donate to On The Road For Life
Invite Fr Stephen
Here is a glimpse of what "On The Road For Life" may look like…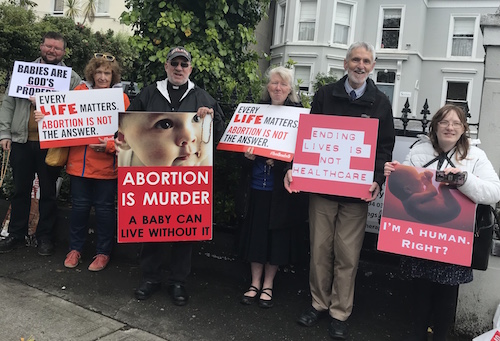 1. Ministry to pro-life activists at abortion facilities throughout the country using appropriate prayer such as candlelight vigils, rosary vigils, sidewalk counseling, blessings etc.
2. Bring attention to the important work of pregnancy resource centers throughout the country.
3. Help organize and energize pro-lifers in their local areas.
4. Celebrate Mass and perform priestly ministry including confession wherever and whenever appropriate.
5. To be the face of Jesus and see the face of Jesus along the way by distributing prayer cards, rosaries, food, and water and other assistance to those in need!

On The Road For Life ministry will be under patronage of Our Lady of Guadalupe and St Mother Teresa of Calcutta.
Fr Stephen will be planning 3-4 extended trips On The Road For Life each year. Fr Stephen's first two trips in 2019 covered over 15,000 miles and 2 dozen states.
---
Summary of Fr Stephen's 2nd ON THE ROAD FOR LIFE trip!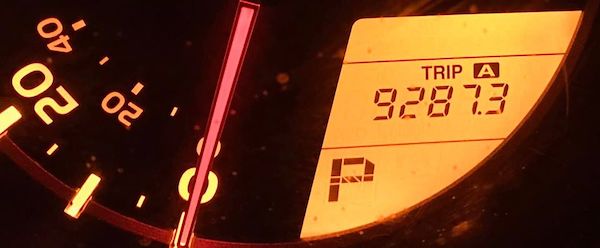 9000+ miles in 44 days
Stops in 15 states
Events in 26 cities
7 Masses in front of abortion mills or at Pregnancy 
Resource Centers
13 talks about the President's solution to the abortion issue
(Personhood Presidential Executive Order)
18 abortion mill visits with prayers of minor exorcism
Visited 3 Catholic Universities
National Rosary Rally

For details on events and stops email: frstephen@defendinglife.org.
2nd ON THE ROAD FOR LIFE TRIP!!!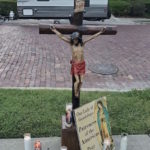 September 16th, Fr Stephen embarked on his 2nd ON THE ROAD FOR LIFE trip. This ministry journey will be 6 weeks long ( till November 1st) and will cover 20 states with 24 stops and cover about 6000 miles! For details on each stop or if you wish to join the Camper Chapel Gasoline Brigade, contact Fr Stephen or Free Will offerings accepted at  http://protestchildkilling.com/contact-us-donations/
View of Father's altar setup in his camper. The people can attend mass outside and see Father celebrating Mass.

Father Stephen performed 10 minor exorcisms (exorcisms of location) at abortion facilities during his trip. Here is his Crucifix with a 1st class relic of St PATRICK.

ON THE ROAD FOR LIFE is under the patronage of St Mother Teresa of Calcutta.
Fr Stephen had a small going away committee from St Bernadette to send him off on his pro-life missionary trip.

Fr Stephen's first stop was El Paso to protest abortionist Franz Theard with the Shavers of Abortion Free New Mexico.
While in El Paso, Fr Stephen went back into New Mexico to celebrate Mass in front of Theard's NM office. (After Mass).

Before leaving for San Antonio.
After Mass and a talk in San Antonio.

Prayer Vigil and prayers of exorcism at PP in San Antonio.
Late night drive into Louisiana heading to Baton Rouge .

In front of Delta abortion mill where weeks earlier an abortionist quit after we prayed prayers of exorcism and celebrated a Mass at this killing center.
Mass at the American Abortion Holocaust Memorial, Baton Rouge.

Prayers of minor exorcism outside Women's Clunic of Hollywood on the first day of 40 Days for Life
Before leaving Florida, Fr Stephen has lunch with the Reyes! Founders of Mary's Pregnancy Center.

Fr Stephen is in the organizing committee of the National Rosary Rally and Rosary Coast to Coast and spoke in Washington DC before the Eucharistic Procession on Capitol Hill.
---
Donate to On The Road For Life
Invite Fr Stephen
US Priest Performs Exorcism Outside Irish Abortion Clinic – read the Church Militant article.