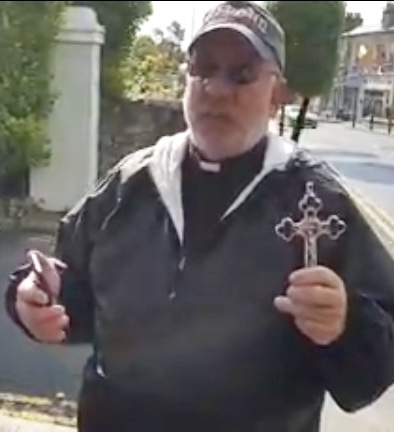 Fr Stephen is launching a new ministry, On The Road For Life, in which he will incorporate different aspects of his traveling ministry, his retirement, and his pro-life activism. Fr Stephen will travel around the country with a camper trailer visiting abortion facilities, pregnancy resource centers, truck stops and rest areas ministering to pro-life activists and anyone that Jesus entrusts to Fr Stephen on any given day. Fr Stephen is also praying and discerning taking trips to Ireland to help ministry to the Irish pro-life movement.

Donate to On The Road For Life
Invite Fr Stephen
Here is a glimpse of what "On The Road For Life" may look like…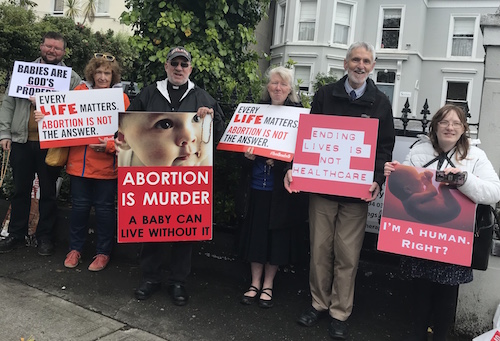 1. Ministry to pro-life activists at abortion facilities throughout the country using appropriate prayer such as candlelight vigils, rosary vigils, sidewalk counseling, blessings etc.
2. Bring attention to the important work of pregnancy resource centers throughout the country.
3. Help organize and energize pro-lifers in their local areas.
4. Celebrate Mass and perform priestly ministry including confession wherever and whenever appropriate.
5. To be the face of Jesus and see the face of Jesus along the way by distributing prayer cards, rosaries, food, and water and other assistance to those in need!

On The Road For Life ministry will be under patronage of Our Lady of Guadalupe and St Mother Teresa of Calcutta.
Fr Stephen will be planning 3-4 extended trips On The Road For Life each year with the inaugural journey being to Florida and other southern states in August and September.
US Priest Performs Exorcism Outside Irish Abortion Clinic – read the Church Militant article.
Donate to On The Road For Life
Invite Fr Stephen