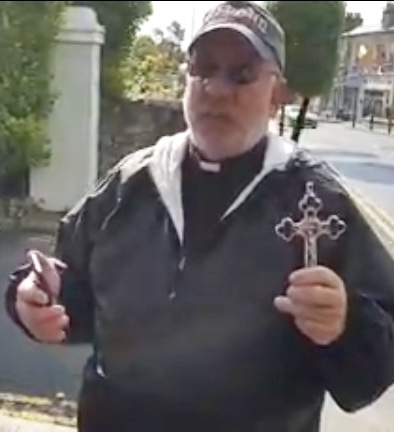 Fr Stephen launched a new ministry, On The Road For Life in August 2019, in which he incorporates different aspects of his traveling ministry, his retirement, and his pro-life activism. Fr Stephen travels around the country with the St Mother Teresa Mobile Chapel camper trailer visiting abortion facilities, pregnancy resource centers, truck stops and rest areas ministering to pro-life activists and anyone that Jesus entrusts to Fr Stephen on any given day. Fr Stephen is also expanding his ministry to Ireland to help the Irish pro-life movement.
Here is a glimpse of what "On The Road For Life" looks like…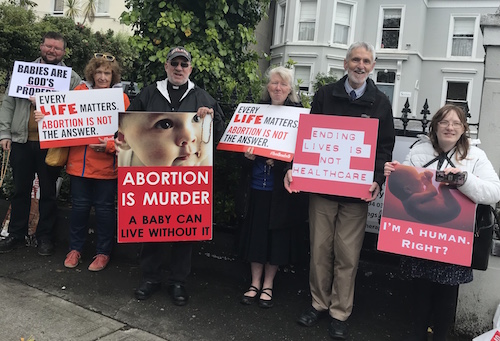 1. Ministry to pro-life activists at abortion facilities throughout the country using appropriate prayer such as candlelight vigils, rosary vigils, sidewalk counseling, blessings etc.
2. Bring attention to the important work of pregnancy resource centers throughout the country.
3. Help organize and energize pro-lifers in their local areas.
4. Celebrate Mass and perform priestly ministry including confession wherever and whenever appropriate.
5. To be the face of Jesus and see the face of Jesus in others along the way by distributing prayer cards, rosaries, food, and water and other assistance to those in need!

On The Road For Life ministry is under patronage of Our Lady of Guadalupe and St Mother Teresa of Calcutta. Fr Stephen hopes to do up to 4 extended trips On The Road For Life each year. Fr Stephen's first 2 years of trips from 2019 till 2021 have covered over 60,000 miles.

In less than 2 years, Fr Stephen has performed dozens of minor exorcisms at abortion facilities, celebrated over 30 Masses in the Mother Teresa Mobile Chapel in front of these killing centers, and has given talks and ministered to thousands of pro-life activists in 25 states and the District of Columbia. He has visited many Pregnancy Resource Centers along the way and his Facebook Live daily broadcasts and Masses reach tens of thousands of people remotely. The Dioceses of Knoxville and Charleston have covered and published articles about his On the Road for Life ministry. Fr Stephen spent 3 weeks in Ireland in February 2020 and is claiming his Irish Citizenship and will return after the Covid19 lockdowns are lifted.
Donate to On The Road For Life
For details on events and stops email: frstephen@lifeministriesus.org. To become a member of Fr Stephen's "St Mother Teresa Mobile Chapel Camper Gas Brigade," go to LifeMinistriesUS donations.
---
FR STEPHEN HAS RECEIVED HIS IRISH FOREIGN BIRTH CERTIFICATE AND WILL BE RETURNING TO IRELAND IN 2023 AS AN IRISH CITIZEN!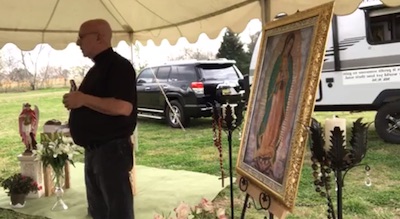 ---
ON THE ROAD FOR LIFE PHOTO GALLERY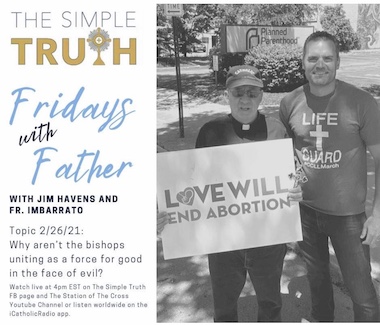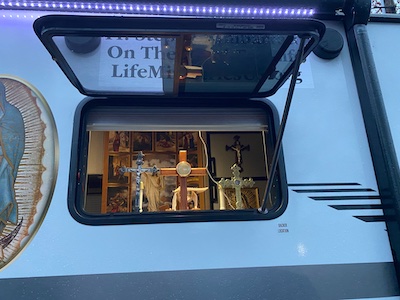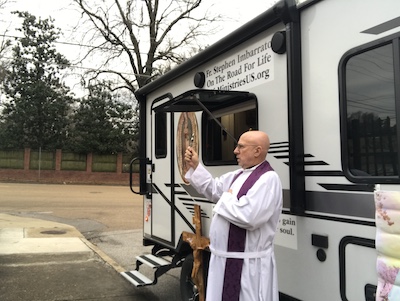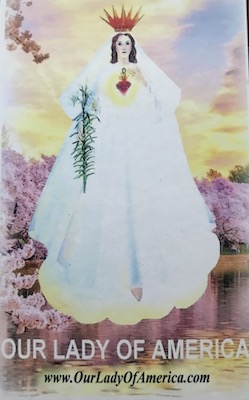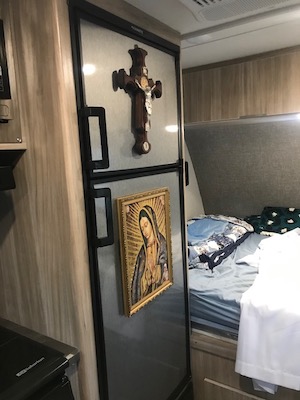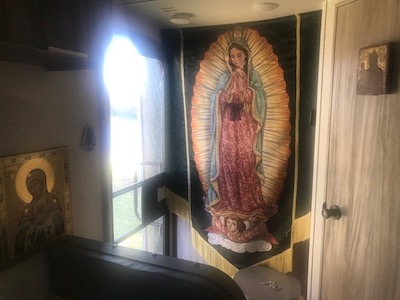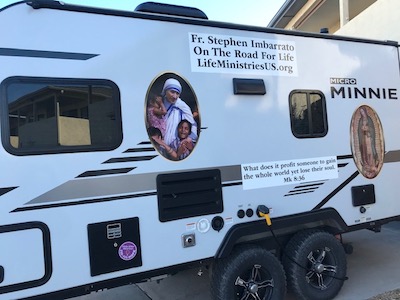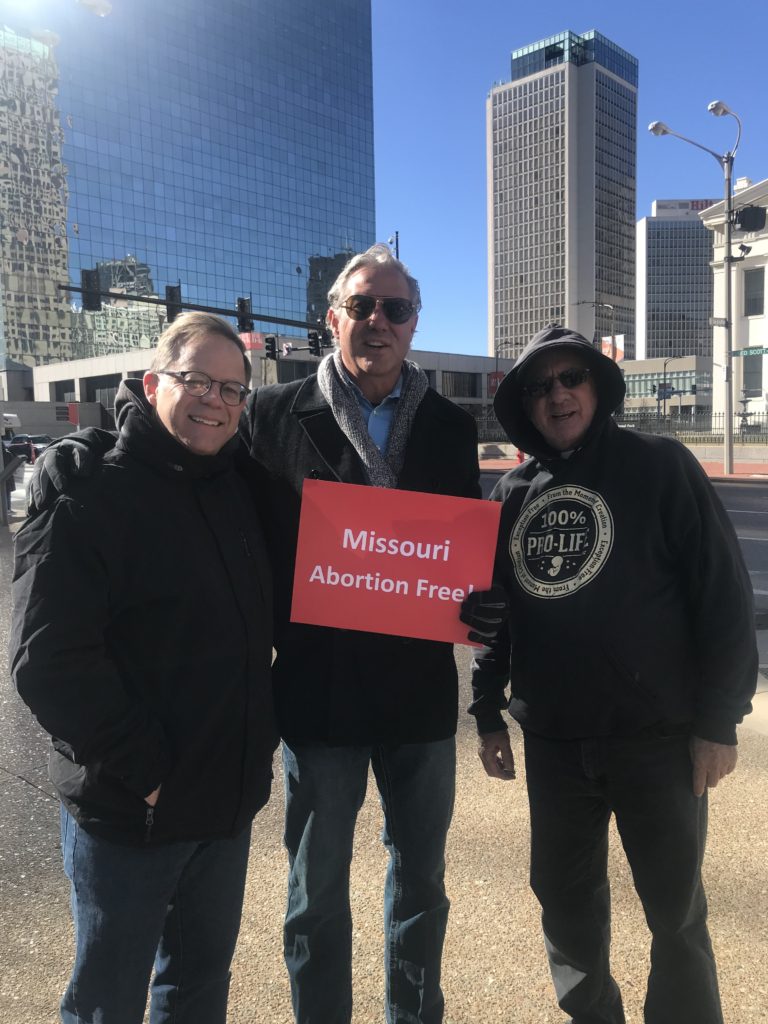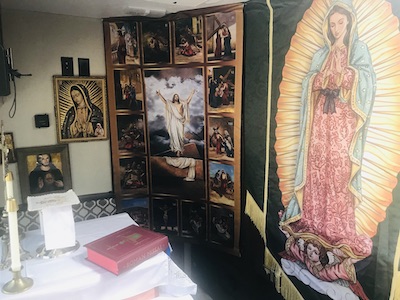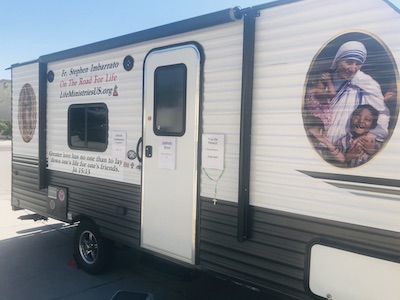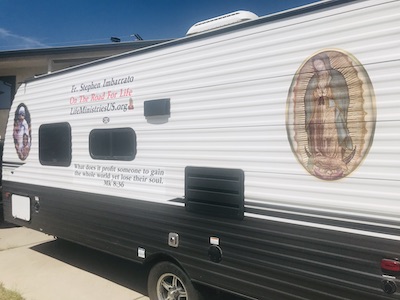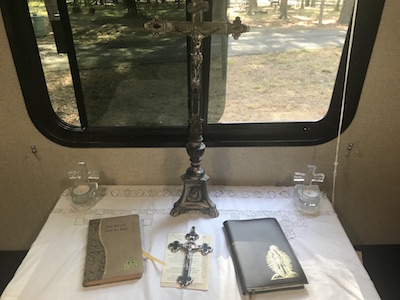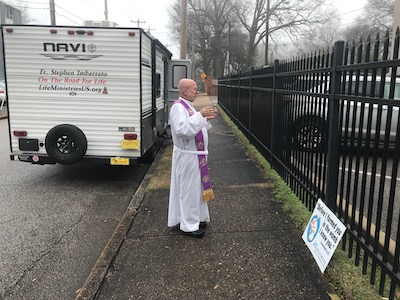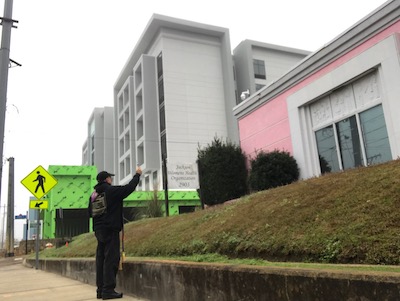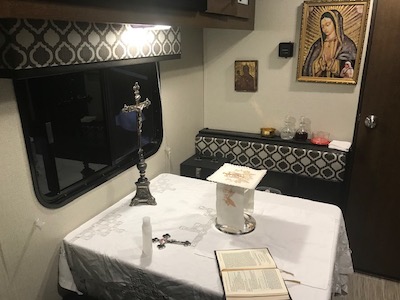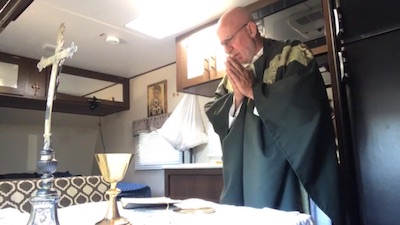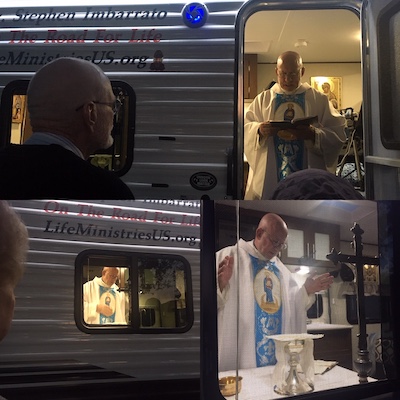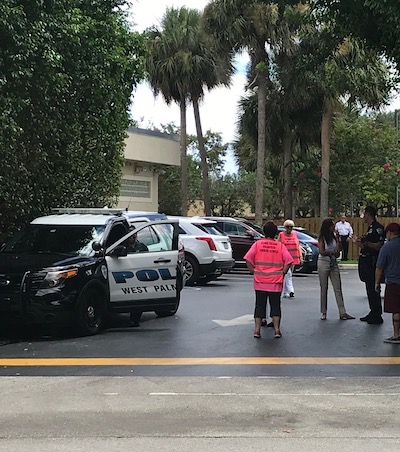 ---
US Priest Performs Exorcism Outside Irish Abortion Clinic – read the Church Militant article.