Fr Stephen Imbarrato, a pro-life activist, commonly referred to as the "Protest Priest," has made regular appearances on EWTN Catholic TV and is one of the leaders of the Red Rose Rescue movement. Fr Stephen believes we can end preborn child killing peacefully, yet decisively and sooner than we my think is possible. See some of the varied strategies below. Read Fr Stephen's Pro-life Manifesto and his How God Called Me to Red Rose Rescues and the Personhood Proclamation Presidential Order; A Two Year Chronology! Enjoy his page and feel free to contact Father Stephen at frstephen@defendinglife.org. Please sign up, join the movement, and please consider making a donation to offset Fr Stephen's Red Rose Rescue expenses and other costs. (Fr Stephen earns no income from his pro-life activism. All donations go directly to support his pro-life ministry.)
Donate to Fr Stephen
Signup for Updates
Invite Fr Stephen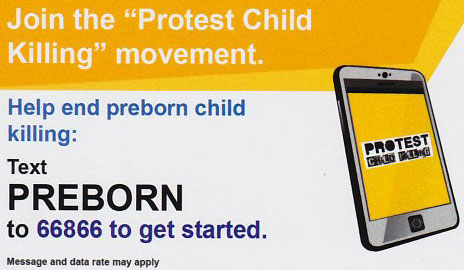 The Mens March!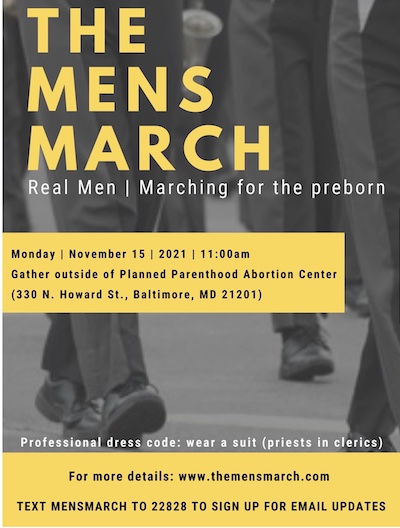 The 2nd Men's March will be held on November 15th in Baltimore Maryland at the USCCB fall meeting. Go to the website for details. For the print flyer click here.
The Abortion Holocaust!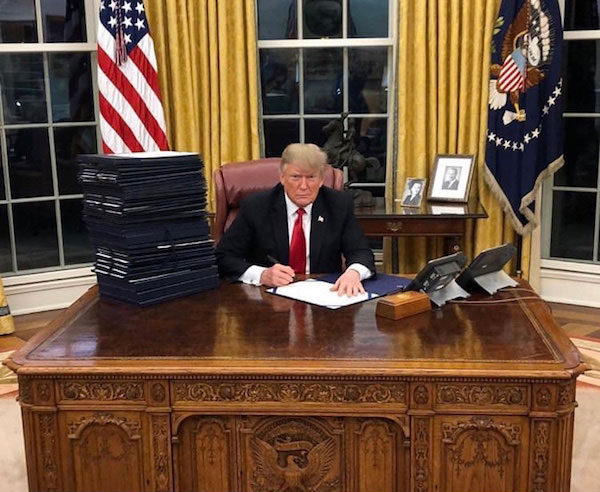 A Must Watch!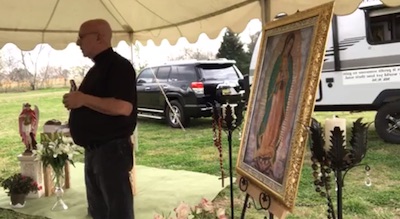 On January 30th, 2021, in San Antonio during an Anti-abortion Weekend, Fr Stephen gave an important talk in which he details the last 25 years of Church malfeasance re: the daily mass murder of the preborn. During the talk, he points out the spiritual and practical repercussions of the Church in Dormition as manifested during 2020. Finally, Father discusses where we go from here as prolife activists and why there is still hope to decisively end government sanctioned, government protected, and government funded daily mass murder of preborn children.
DECISIVE STRATEGIES to End Preborn Childkilling
Legislative Strategies
– Sanctity of Human Life Act (H.R.586)
Presidential Strategy
– Personhood Proclamation Presidential Executive Order (lost opportunity by the corporate mainstream pro-life movement)
Grassroots Strategies
– National Tax Resistance Strategy (Bishop Victor H. Balke article)
– National Protests/Shutdown/Strike (Read Pro-life Protest Manifesto scroll down)
– Red Rose Rescues (see right sidebar)
Donate to Fr Stephen
Signup for Updates
Invite Fr Stephen
The Case for Personhood at Conception
Brief Thoughts on the Personhood Proclamation (Attorney Angelo J. Artuso's Personhood legal synopsis)
Protecting Prenatal Persons: Does the Fourteenth Amendment Prohibit Abortion?
(Joshua Craddock's thesis)
Dr. M.L. Condic's Support for the Origin of Human Life at Fertilization (Assoc. Professor of Neurobiology and Anatomy, University of Utah, School of Medicine).
Bioethics White Papers – When Does Human Life Begin?
---

Please join our peaceful and prayerful protest movement to end preborn childkilling by the end of the President Trump's 1st term.
---
What is ProtestChildKilling?
Eucharistic processions are the most peaceful, prayerful, and powerful protests against abortion.
---
The Protest Priest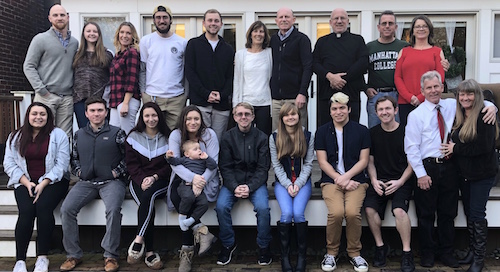 Fr Stephen, ordained in 2005, is a great grandfather priest who has experienced abortion himself . Fr Stephen has been a Prolife activist since the mid 90s and has founded 2 prolife centers (St Gerard's and Project Defending Life) which have saved hundreds, maybe even thousands of babies, by helping their moms choose life. Because of Fr Stephen's personal experience with abortion, he has counseled countless post-abortive women and men toward healing thru various Rachel ministries.
Fr Stephen is calling for the pro-life movement to have serious discussions on various decisive strategies to end government sanctioned, government protected (by the courts), and government funded (with our taxes) preborn childkilling. See a list of strategies near the top of this web page.
Fr Stephen has traveled around the country declaring that the daily mass murder of the preborn is a national emergency and a constitutional crisis.
CONTACT TO INVITE FR STEPHEN: frstephen@defendinglife.org.
Donate to Fr Stephen
Signup for Updates
Invite Fr Stephen
---
Fr Stephen wrote these prayers which we pray publicly each morning on his FB LIVE. Click here and contact Father with a SELF ADDRESS STAMPED ENVELOPE to requests these cards for yourself. Or you can download the prayers from here and print them.