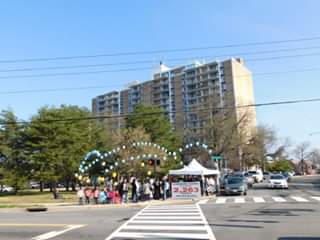 Recently the Alexandria Women's Health Center, the largest abortion facility in Virginia, moved out of the LANDMARK TOWERS, where it had been located for decades, to a more accessible and counselor friendly building across the street in Alexandria, Va. In the fall of 2018 Larry Cirignano received information that the abortion mill was moving from the 2nd floor of the inaccessible high rise apartment/ professional building to a location across the street where women seeking abortions can now be identified, accessed, and counseled from the street; all of which were impossible before when the abortions occurred in the Landmark Towers.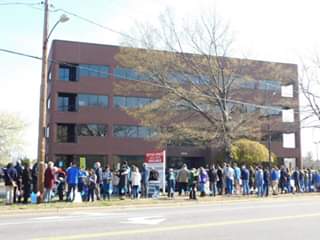 Two Red Rose Rescues happened in late 2017, September and December respectively, with the court cases and sentencing completed the summer of 2018. Until these 2 Red Rose Rescues occurred, most of the residents and businesses in the 14 floor Landmark Towers did not know about the abortion facility. Local pro-lifers are convinced that Alexandria Women's Health Center moved their location because of the attention the Landmark Towers received through the 2 Red Rose Rescues.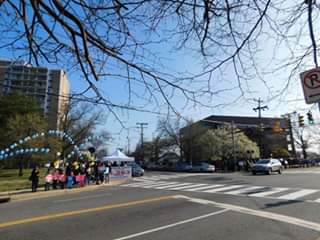 The current location located across the street from the Landmark Towers allows sidewalk counselors to identify and counsel the women seeking abortions in what is now referred to as the Davita Dialysis Building. Next goal…convince the tenants of the Davita Dialysis Building to evict the baby killers.